Steht Nokia vor einem Comeback?
Nokia hat unlängst neue Handys vorgestellt, mit denen der Konzern erneut zum Global Player im Geschäft mit mobilen Endgeräten werden möchte.
Der finnische Konzern Nokia galt zu Beginn des Mobilfunkzeitalters viele Jahre als weltweit führender Hersteller von Handys. Das Aufkommen von Smartphones aus der Produktion von Konkurrenzunternehmen beendete diese Erfolgsstory abrupt. Manche Experten sehen jetzt Chancen für eine erneute Eroberung des Marktes für mobile Endgeräte. Um die gegenwärtige Situation von Nokia zu verstehen, ist ein Rückblick auf die Firmengeschichte erforderlich.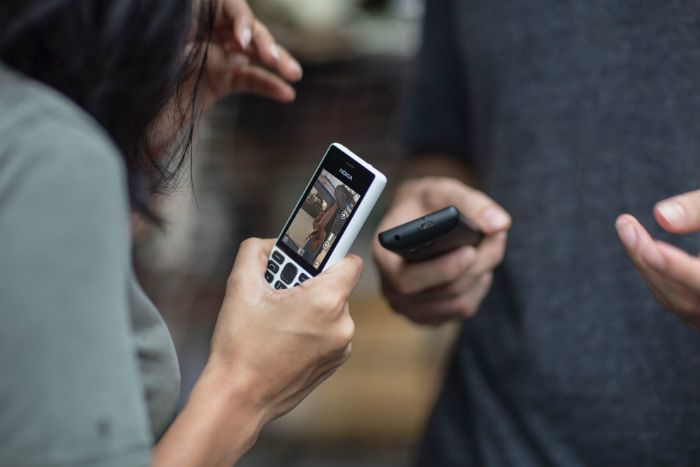 Quelle: HMD Global
Nokia – von den Anfängen bis zur Gegenwart
Die einzigartige und wechselvolle Geschichte des riesigen finnischen Konzerns begann mit seiner Gründung als Holzverarbeitungsunternehmen im Jahr 1865. Bereits 1871 fand die Umwandlung in eine Aktiengesellschaft statt, namensgebend war der Sitz eines der Hauptwerke in der Nähe der Stadt Nokia. Die Gründungsjahre waren von Unternehmenszukäufen geprägt, sodass sich Nokia zu einem stark diversifizierten Mischkonzern entwickelte. In der ersten Hälfte des 20. Jahrhunderts trat Nokia dann vor allem als Hersteller von Gebrauchsgegenständen vielerlei Art auf, von Fahrradreifen bis hin zu Arbeitskleidung.
In den späten 60er Jahren straffte Nokia seine Konzernorganisation und verkaufte die Reifensparte. In den folgenden Jahrzehnten startete die Kooperation mit dem renommierten Elektronikkonzern Salora und weiteren Technologieunternehmen. Nokia wurde in den 80er Jahren zum Pionier der Mobilfunkgeräte. Ab Ende der 90er Jahre übernahm der finnische Konzern die Rolle des Markführers, diese Erfolgsphase dauerte bis 2011 an. Dann folgte der jähe Absturz infolge der übermächtigen Konkurrenz durch Samsung und andere Wettbewerber. Schließlich verkaufte Nokia seine gesamte Mobilfunksparte Ende 2013 an Microsoft und konzentriert sich seitdem auf sein Netzwerkgeschäft.
Die neuen Handys – Back to the Roots
Schon seit dem Jahr 2015 sucht die Unternehmensleitung von Nokia nach einer tragfähigen Strategie, um mit nachhaltigem Erfolg seine Mobiltelefonsparte wieder aufzubauen. Im Frühjahr 2017 schließlich präsentiert Nokia tatsächlich neue Geräte, mit denen der finnische Konzern den Markt zurückerobern möchte.
Retro statt Innovation
Einst war das Nokia 3310 der Inbegriff von Fortschritt und avantgardistischem Design. Das in der Anfangszeit des Zeitalters der mobilen Telefonie führende Handy genießt heute den Ruf einer Legende. Nokia bringt es nun in einer überarbeiteten Version heraus, dabei bleibt das stilvolle Design des Tastenmodells weitgehend erhalten. Die Szene ordnet das New Nokia 3310 der mit dem unschönen Namen "Dumbphone" bezeichneten Kategorie zu. Der Nutzer muss wie damals Nummern und Nachrichten per Tastatur eingeben, da das Gerät nicht über einen Touchscreen verfügt. Auch Apps lassen sich darauf nicht installieren. Ein wenig leistungsstarker Browser ermöglicht aber immerhin den Zugriff auf das Internet. Dies ist jedoch derart mühsam und beschwerlich, dass der User darauf wohl nur im Notfall zurückgreift. Immerhin ist das Nokia 3310 nun mit einem farbigen Display ausgestattet. Zu den Pluspunkten des neuen 3310 zählen die Stärken des alten Gerätes: nahezu unverwüstliche Robustheit, simple Bedienbarkeit und extrem lange Ladeintervalle. 22 Stunden Sprechzeit und bis zu einem Monat im Standby-Modus sind überzeugende Werte, an die moderne Smartphones nicht heranreichen. Und auch das Kultspiel "Snake" steht auf dem Gerät zur Verfügung.
Zuverlässig, aber wenig spektakulär – die Android Smartphones
Darüber hinaus hat Nokia drei Android-Modelle in seinem neuen Geräteangebot: Sie tragen die schlichten Bezeichnungen Nokia 3, 5 und 6. Das Fachpublikum stellt ihnen als soliden Mittelklasse-Smartphones durchweg gute Zeugnisse aus. Insbesondere die hochwertige Verarbeitung und das geschmackvolle Design finden breiten Beifall. Dies gilt in besonderem Maße für das hochwertige Metallgehäuse, das mit seiner Materialqualität und puristischen Optik punktet. Die Displays der Geräte geben ein brillantes Bild wieder und erweisen sich als außerordentlich blickwinkelstabil. Die Bildqualität der Kamera ist ebenfalls nicht zu beanstanden. Technisch können die Geräte nach der Einschätzung von Experten jedoch nicht ganz mit den Marktführern mithalten. Dies wird insbesondere bei der Geschwindigkeit offensichtlich.
Gemischtes Feedback
Viele Beobachter waren enttäuscht von der Präsentation der neuen Nokia Geräte. Zwar lässt sich der Wiederauflage der überarbeiteten 3310 Handys ein gewisser nostalgischer Charme nicht absprechen. Doch der Umfang der Zielgruppe, die ein Mobiltelefon mit derart beschränkten Funktionen benutzen und kaufen möchte, dürfte begrenzt sein. Hinzu kommt, dass die neuen Smartphones von Nokia bestenfalls als gute Mittelklassegeräte anzusehen sind. Die Ankündigung von Nokia, regelmäßig Sicherheitsupdates für die recht günstigten Smartphones bereitzustellen ist jedoch eine kleine Besonderheit, denn viele Anbieter verzichten auf diese bei günstigten Geräten. Ob sich Nokia mit dieser Produktpalette aber dauerhaft auf dem hart umkämpften Markt halten kann, bleibt spannend.
Fazit:
Nokia bringt eine Neuauflage seines legendären 3310 Gerätes heraus.
Außerdem stellt Nokia Smartphones der mittleren Preiskategorie her, die Geräte überzeugen mit ihrem Design, erweisen sich jedoch als technisch eher durchschnittlich.
Ob die Qualität der Produkte ausreicht, ist fraglich.
Wie schätzen Sie die Zukunft von Nokia ein? Kommentieren Sie diesen Artikel und teilen Sie Ihre Meinung unseren Lesern mit!
2 Kommentare
Sie müssen ein registrierter Benutzer sein, um hier einen Kommentar hinzuzufügen. Wenn Sie sich bereits registriert haben, melden Sie sich bitte an. Wenn Sie sich noch nicht registriert haben, führen Sie bitte eine Registrierung durch und melden Sie sich an.